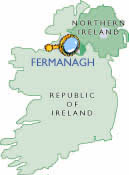 Disclaimer: Content on this site is placed Without – Prejudice

Copy from the Child Protection Register page of the W.A.C.P. May 2007
Page made 2004.

The Child Protection Register

Purpose of the Child Protection Register

The principal purpose of the register is to make agencies and professionals aware of those children who are judged to be at continuing risk of significant harm and in need of actual safeguarding through an Inter-Agency Child Protection Plan. The Custodians of the Register ensure that Protection Plans are formally reviewed, initially after 3 months and subsequently every 6 months.

The Register provides a confidential central point of speedy enquiry during office hours (out-of-office hours, this is directly to the relevant Children's Home by those who have authority to access the Register and via the Co-ordinator on Stand-By Duty for staff who are not so designated). This facility enables staff concerned about a child to ascertain whether the child is the subject of a Child Protection Plan.

Children may be harmed by physical, emotional or sexual abuse or neglect which may take place in a variety of settings. A Childs name can only be placed on the Child Protection Register by the decision of a Case Conference. The category of registration reflects the concerns relating to the particular child.

Another purpose of the register is to allow for the collation and analysis of information locally and regionally. There were 101 initial Child Protection Case Conferences convened during the year. This resulted in the names of 190 children being placed on the Child Protection Register.

In any attempt to reconcile these figures it must be understood:

- that there may be more than one child considered in the Case Conference;

- a child may be registered in more than one category of abuse;
Age Range of Children on the Child Protection Register by Trust, Age and Gender 
at 31 March 2005
Age Range

Sperrin Lakeland Trust

Foyle Lakeland

Western Area

Gender

Male

Female

Total

Male

Female

Total

Male

Female

Total

<1

4

0

4

5

9

14

9

9

18

1-4

9

7

16

30

23

53

39

30

69

5-11

30

29

59

39

37

76

69

66

135

12-15

15

19

34

26

21

47

41

40

81

16 Plus

3

0

3

5

9

14

8

9

17

Total

61

55

116

105

99

204

166

154

320
Length of Time on the Register at 31 March 2005
| | | | |
| --- | --- | --- | --- |
| Period Registered as at 31 March 2005 | Foyle Trust | Sperrin Lakeland Trust | Western Area |
| <6 Months | 27 | 74 | 101 |
| 6-12 Months | 18 | 42 | 60 |
| 1-2 Years | 36 | 62 | 98 |
| 2-3 years | 17 | 23 | 40 |
| 3+ Years | 18 | 3 | 21 |
| Total | 116 | 204 | 320 |

To contact Them: email click here.


Source: Area Child Protection Register.





Disclaimer: Content on this site is placed Without – Prejudice


Search this site.



To contact us:
email us click here.
We Welcome the return of Government to Northern Ireland Devolution was restored to the Northern Ireland Assembly on Tuesday 8 May 2007 following the election of a four-party Executive of 12 ministers. Since now when trying to sort out Local N.I. Issues we may contact offices in Northern Ireland.
Northern Ireland Executive
15 May 2007 New Minister for Health and Social Services N.I. speaks on Children in Care Northern Ireland.
Mr McGimpsey: new-approaches-needed
Newsfeed direct to this site updated daily.
Download the PDF READER you will need it to view all PDF files.
Simply click the button below and follow the information, this will download and install the PDF reader onto your coumputer. This will allow you to read all these large PDF documents on any website.

Slugger O'Toole
....
Find any U.K. Member of Parliament.
....
Police Service for Northern Ireland.
....
Crimestoppers Northern Ireland.
....
Child Exploitation & Online Protection Centre internet safety CEOP.
....
BBC One Television U.K.
....
BBC TWO Television U.K.
....
CHANNEL 4 Television U.K.
....
I.T.V. Television U.K.
....
Ulster Television.
....
WORLD PRESS ORG.
....
Both these Community Sites below have very helpful Message Boards.



This right is protected by law, the Universal Declaration of Human Rights (article 19), and the International Covenant on Civil and Political Rights (article 19). Article 19.

Everyone has the right to freedom of opinion and expression; this right includes freedom to hold opinions without interference and to seek, receive and impart information and ideas through any media and regardless of frontiers.

Article 20. (1) Everyone has the right to freedom of peaceful assembly and association.

Article 25.
(1) Everyone has the right to a standard of living adequate for the health and well-being of himself and of his family, including food, clothing, housing and medical care and necessary social services, and the right to security in the event of unemployment, sickness, disability, widowhood, old age or other lack of livelihood in circumstances beyond his control.
Article 27.
(1)
Everyone has the right freely to participate in the cultural life of the community, to enjoy the arts and to share in scientific advancement and its benefits.

Article 29.

(1) Everyone has duties to the community in which alone the free and full development of his personality is possible.
(2) In the exercise of his rights and freedoms, everyone shall be subject only to such limitations as are determined by law solely for the purpose of securing due recognition and respect for the rights and freedoms of others and of meeting the just requirements of morality, public order and the general welfare in a democratic society.
(3) These rights and freedoms may in no case be exercised contrary to the purposes and principles of the United Nations.